Park Infinia at Wee Nam is a freehold condominium located in the prime district of Novena, Singapore. It offers luxurious living spaces and state-of-the-art amenities that cater to the needs of its residents. 
Developed by Keppel Land Limited, Park Infinia at Wee Nam was completed in 2008 and comprises 486 units spread across 5 towers. The development is strategically located within walking distance to the Novena MRT Station, which provides easy access to the rest of the island. The area is also well-served by a host of amenities including shopping malls, restaurants, schools and medical facilities, making it an ideal location for families and young professionals.
The five towers of Park Infinia at Wee Nam offer a variety of units ranging from 1-bedroom to 4-bedroom apartments and penthouses. The development has a modern and luxurious design, with high-quality finishes and fittings throughout the units. Each apartment is equipped with air conditioning, a fully-equipped kitchen, and en-suite bathrooms. The penthouses offer a spacious and luxurious living experience, with private pools and large outdoor terraces with stunning views of the city skyline. The development also has a range of facilities for residents to enjoy, including a swimming pool, gym, tennis court, playground, and BBQ pits.
Amenities at Park infinia at wee nam
Park Infinia at Wee Nam boasts an extensive range of amenities that cater to the residents' every need. For fitness enthusiasts, there is a 50-meter lap pool, a tennis court, a fully-equipped gym, and a jogging track. These facilities provide ample opportunities for residents to engage in physical activities to stay fit and healthy. The development also features a beautifully landscaped garden where residents can take leisurely strolls or enjoy some quiet time with nature.
For those who enjoy socialising, there are multiple social spaces within the development, such as a clubhouse, function rooms, and a BBQ pit. These areas are perfect for hosting gatherings, events, or parties with friends and family. Additionally, there is a children's playground, a games room, and a karaoke room to cater to residents of all ages.
Other facilities provided include 24-hour security, a car park, and a concierge service that caters to residents' needs and requirements. The development also features a retail mall on the ground floor, which houses a variety of shops, supermarkets, and eateries, providing residents with easy access to daily necessities and dining options. All in all, Park Infinia at Wee Nam has everything that one could need and more, making it a perfect place to call home.
Park Infinia at Wee Nam offers a wide range of units, from one-bedroom apartments to four-bedroom apartments, with sizes ranging from 441 sqft to 2,637 sqft. The price of a unit at Park Infinia at Wee Nam varies depending on the size, location, and level of the unit. As with all properties, prices are subject to change due to market conditions and other factors. Interested buyers should consult with a reputable property agent to obtain the most up-to-date information on pricing and availability.
Park Infinia at Wee Nam is a prime location for investment. Due to its prime location and freehold tenure, properties in the Novena area are always in high demand, making it an excellent investment opportunity. Additionally, Park Infinia at Wee Nam's proximity to top-rated schools, shopping centers, medical centers, and other amenities makes it an ideal choice for both homeowners and tenants. Furthermore, Park Infinia at Wee Nam is located near major transportation links, including the Central Expressway (CTE), Pan-Island Expressway (PIE), and the North-South Corridor, making it easily accessible to other parts of Singapore. These factors make Park Infinia at Wee Nam a prime investment opportunity with excellent potential for capital appreciation and rental yield.
Park Infinia at Wee Nam is an excellent choice for those looking for a freehold condominium in Novena. Its prime location, spacious units, and extensive amenities make it an attractive option for both families and individuals. With its proximity to the MRT station and other key establishments, residents can enjoy the convenience of easy access to everything they need. 
Moreover, the freehold status of the property ensures long-term value for investors. Whether you are looking for a new home or a sound investment opportunity, Park Infinia at Wee Nam is a worthwhile consideration. 
About AsianPrime Properties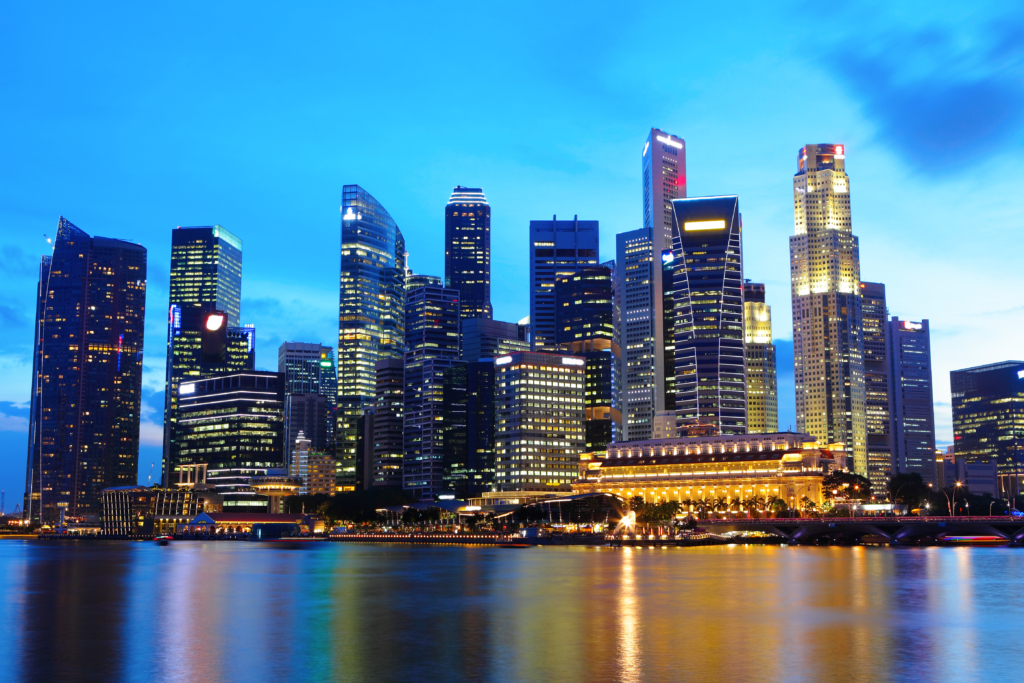 If you're looking for the best property deals in Singapore, look no further than AsianPrime Properties. As one of the leading real estate agencies in Singapore, we have a vast network of listings and connections that can help you find your dream home. Our team of experienced and knowledgeable agents can provide you with personalised recommendations and expert advice on the property market.
We strive to make the buying, selling, or renting process as smooth and hassle-free as possible for our clients. Contact us today to learn more about how we can assist you in finding the perfect property deal in Singapore!