Introduction –
 Unraveling the intricate language of Singapore's real estate market
When you're buying property in Singapore, you're not only dealing with a significant financial investment but also navigating an industry filled with complex terminologies and tricky phrases. These terms can often be confusing, if not downright intimidating, for both first-time buyers and seasoned investors. This article will help demystify some of these terms to empower you with the knowledge you need for a successful property purchase in Singapore.
Leasehold Vs Freehold –
 Understanding the difference between leasehold and freehold properties
In Singapore, properties are primarily classified as either 'Leasehold' or 'Freehold'. Leasehold properties are typically held on a 99-year or a 999-year lease, after which the property returns to the state. Freehold properties, on the other hand, are owned indefinitely. While freehold properties generally command a higher price, it's important not to overlook leasehold properties, as they often offer excellent value and potential for returns.
Total Debt Servicing Ratio (TDSR) –
 Grasp the critical concept of the Total Debt Servicing Ratio
The TDSR is a framework introduced by the Monetary Authority of Singapore to ensure borrowers aren't overleveraged—it caps the amount individuals can spend on debt repayments to 55% of their gross monthly income. This includes all debts, not just the mortgage. Understanding the TDSR is crucial as it directly affects the amount you can borrow to finance your property purchase.
Option To Purchase (OTP) –
 Uncover the important details about the Option To Purchase
An OTP is a contract that gives a potential buyer the exclusive right to buy a property within a specified period (usually 14 days). To secure an OTP, you'll need to provide a booking fee, typically 1% of the property's price. It's vital to understand that once an OTP is issued and the booking fee paid, it's generally non-refundable should you decide not to proceed with the purchase.
Seller's Stamp Duty (SSD) –
 Get acquainted with the Seller's Stamp Duty and how it may impact your property investment
SSD is a tax on residential property imposed if the property is sold within the first three years of purchase. The rates range from 4% to 12% depending on the holding period. While the SSD is typically a cost borne by sellers, as a buyer, it's crucial to understand this if you're planning on reselling the property within a few years.
Additional Buyer's Stamp Duty (ABSD) –
 Understand the implications of the Additional Buyer's Stamp Duty
The ABSD is an additional tax for buying residential property and varies depending on the buyer's citizenship and the number of properties owned. This tax ranges from 17% to 65% and is important to factor into your budget when considering a property purchase.
Conclusion –
Get ready to conquer the complex language of Singapore's real estate market
New Futura is an excellent choice for those looking for a luxurious and prestigious home in the heart of River Valley. With its prime location, top-notch features and amenities, and spacious and well-designed units, it offers a truly premium living experience. Whether you're a young professional, a family, or a retiree, New Futura has something to offer. Don't miss this opportunity to own a piece of this exclusive development!
About AsianPrime Properties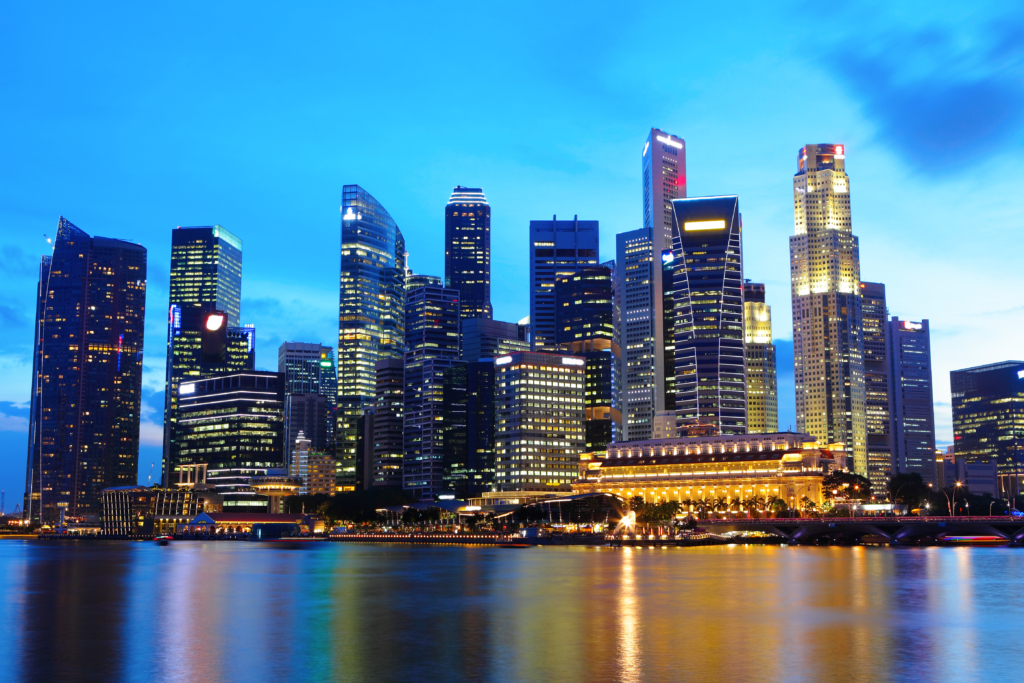 If you're looking for the best property deals in Singapore, look no further than AsianPrime Properties. As one of the leading real estate agencies in Singapore, we have a vast network of listings and connections that can help you find your dream home. Our team of experienced and knowledgeable agents can provide you with personalised recommendations and expert advice on the property market.
We strive to make the buying, selling, or renting process as smooth and hassle-free as possible for our clients. Contact us today to learn more about how we can assist you in finding the perfect property deal in Singapore!